Can you believe it's already the third week of the Halloween Kpop Countdown? Mid-October means that Halloween everything is in full swing for me – decorations are going up, horror movies are on repeat and I'm still drinking apple cider regardless of the 90-degree heat (nothing will stop the festivities!).
For this week, I bring you the most cliché of Kpop music videos on this countdown – a video that completely embodies what can make Halloween cheesy, yet irresistible….Boyfriend's song Witch:
Boyfriend is a six-member boy band that debuted in 2011. Witch is not their only song to be slightly dark and creepy, their song Bounce has a sinister Alice in Wonderland theme. While it didn't make the countdown, it does make my list of Kpop favorites!
Aside from all of their musical achievements, Boyfriend is the first ever Kpop group to feature twin members – now there's a trigger for some of you!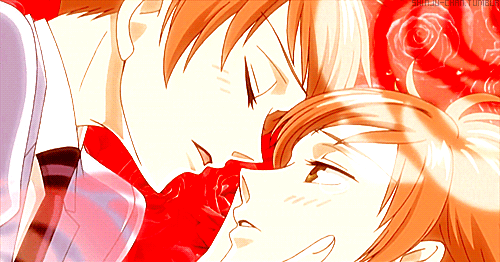 What I couldn't help but think the first time I discovered this video, was that to me, it was the Kpop version of the Backstreet Boys' song, Everybody (Backstreet's Back) – although, let's face it, Boyfriend's video features way better outfits, better dancing and prettier boys.
I know some of you may not agree, but to me, the comparison of the two is still a compliment! Not all Halloween stuff needs to be terrifying – sometimes that fun, ridiculous side can be just as enjoyable.
In case it's been awhile for you (like it was for me), I've also included the beloved Backstreet Boys video so that you too can enjoy reminiscing… Anyone else wish they could go to Vegas to seem them perform?