As many of you know, Kpop fans have been eagerly counting down to VIXX's comeback album, Kratos, with the highly anticipated song 'The Closer.'
Releasing teaser content all the way up to the release, fans everywhere couldn't wait to see what the "concept kings" could bring to the table this Halloween.
Here is the new MV ready for you to feast on:
Much to my dismay, after watching their new release, VIXX's new song 'The Closer' leaves me unfulfilled and uninspired. Using a rather watered-down theme that isn't even very clear, in conjunction with a less-than-catchy melody and sub-par dancing, I find myself wondering what I was waiting for exactly?
VIXX – who took the top spot on my very own Kpop countdown only one week ago, boasting of creating concepts that push limits and surprise viewers, has left me with a serious case of what can only be described as musical blue balls.
Never fear, dear readers, the only thing that can cure this serious condition, is what I anticipate will be the video of the year: BTS' 'Blood Sweat & Tears.' Leading them to break countless records and placing them on world music charts, 'Blood Sweat & Tears' is guaranteed to help anyone climax – men and women alike.
If you compare them side-by-side, 'Blood Sweat & Tears' has a much more cohesive concept, better set design, better costuming, better dancing and a lot more sex appeal. I've already read some articles mentioning that 'The Closer' had a more "slow and sensual" feel, but I was just bored.
Here are clips from each of the videos for you to compare – you can see some of the sloppiness in VIXX's dancing, while you can really see the power and precision of BTS.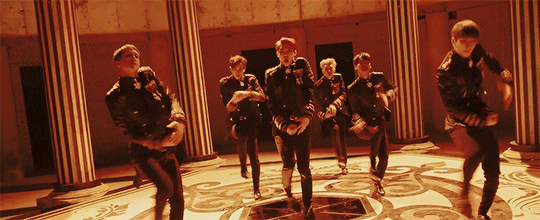 So, this Halloween, don't waste your precious moments with VIXX's 'The Closer', and give yourself some much-needed alone time with 'Blood Sweat & Tears.' (PSA, I highly recommend doing some wrist stretches beforehand, cause this video leads to nothing less than a fap fest).